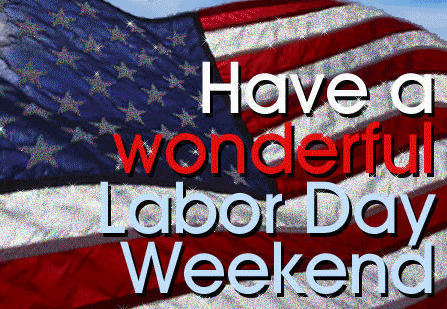 On this Labor Day weekend, I would like to take a moment to remember those men, women and children in Texas who lost their lives in Hurricane Harvey. This terrible storm affected many union members, whether they be workers whose homes were damaged or lost in the storm, or first responders who worked tirelessly to help those in need. Many of our own members faced unimaginable hardships over the past week experiencing the devastation first hand. Please join with me in praying for all the residents of Texas, and if you can, consider donating to the relief fund established by the Texas AFL-CIO.
For many, Labor Day is the last official day of summer vacation. And, many folks don't even know the origins of Labor Day, but union member do. We know that the men and women who fought fiercely for the rights of workers in the 19th Century, built the labor movement, and forged a path that has given us the opportunities we have today. We know that their sacrifices and bravery gave us the weekend, ensured us a voice on the job, and secured our right to collectively bargain with our employers. So, I encourage you to also take time this weekend to remember those whose hard work and sacrifice brought us our union voices.
The last several years have been rough for the labor movement. We have seen attacks to our wages, benefits and pensions. Calls for national right-to-work, and successful passage of state and local level right-to-work ordinances. With the new Administration, we can only assume that our battle has just begun. We face a GOP majority in charge at the National Labor Relations Board. OSHA, the agency tasked with making sure you are safe at work, no longer cares to record on-the-job injuries and deaths, they would rather cow-tow to corporations. Labor indeed is in a fight for its life. We, like those that came before us, must stand with our union brothers and sisters and redouble our efforts to rebuild and reaffirm our place at the table. Like Texas, the labor movement is strong, and resilient, and will whether its storms of attack, but it is up to you to get involved.
May God bless you all, and have a safe and happy Labor Day.